FUNDAMENTALS OF DIGITAL ELECTRONICS AND ITS APPLICATION
Synopsis
In digital electronics, the number system is used for representing the information. The number system has different bases and the most common of them are the decimal, binary, octal, and hexadecimal.
Chapters
Number System in Digital Electronics

De Morgan's Theorems

Half Adder

Display Decoder

MOD Counters
Downloads
Download data is not yet available.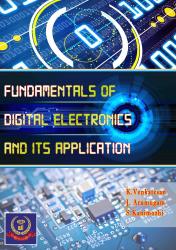 Published
February 19, 2020
Copyright (c) 2019 Royal Book Publishing
This work is licensed under a Creative Commons Attribution-NonCommercial 4.0 International License.